College Football Predictions: Big 12 Winner
By: Jared Ramos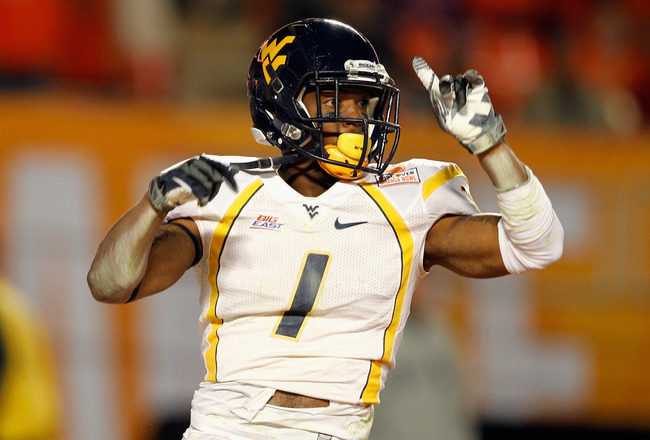 Now I'm sure some people will be surprised that I am picking WVU to win the Big 12, but they shouldn't be. The Mountaineers have as much fire power on the offensive side of the ball as anyone in the country. They return eight starters to an offense that averaged nearly 38 points per game last year. Add the fact that the Big 12 isn't exactly known for their defense and you will begin to see why I have WVU as favorites in the Big 12.
Geno Smith will be the key figure if the Mountaineers hope to reach their potential. Smith is arguably the best quarterback in the Big 12 and figures to be even better in year two under Dana Holgorsen. On the outside the Mountaineers boast two 1,000 plus yards receivers in Tavon Austin and Stedman Bailey. The running back position is a bit weak, with little depth behind sophomore running back Dustin Garrison, however this shouldn't be a problem as the Mountaineers have already proven they can score with the best of them.
The biggest question mark about this Mountaineer team will be their defense. They are replacing long time defensive coordinator Jeff Casteel, who decided to go to Arizona. Taking Casteel's position are Keith Patterson and Joe DeForest who are installing a new 3-4 scheme. Not only do the Mountaineers have to worry about replacing their coordinator, but they also have to figure out a way to replace defensive end Bruce Irvin, who led the team in sacks each of the past two seasons. With all that said WVU is returning seven starters that finished last season ranked 38th in total defense.
As I said earlier, the expectations are sky-high for the Mountaineers. They are coming off a 70-33 shellacking of Clemson in the Orange Bowl. Not only are they riding a wave of momentum, but their schedule sets up rather nicely for them. They host Oklahoma, TCU and Kansas State. The only difficult road game they have is against Texas, a team with a lot of question marks on the offensive side of the ball. At the end of the day you have to love this teams talent and favorable schedule.