Was Bob Huggins Drunk At The Nike Clinic?
By: Jared Ramos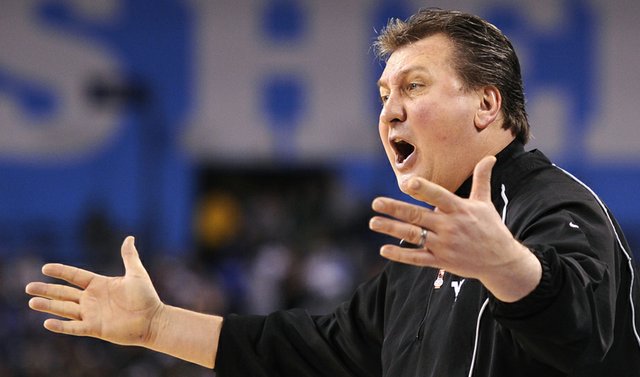 Some of the top coaches in America were in Pittsburgh to give presentations at a Nike clinic at Robert Morris University. While all the coaches spoke and presented, none spoke and presented like Bob Huggins did and that's because Huggins was reportedly drunk.
According to Deadspin, one source told them that eight people confirmed that Huggins was in fact drunk. Since then Twitter has blown up over the story. Here are some examples:
@SteadHead: "Saw some great coaches at the Nike Clinic. Bob Knight was great, Billy D & Roy Williams were good. Bob Huggins was drunk during his session."
@MikeHyde87: "Well…Bob Huggins was slirring his speech, swaying, talking in circles and dropping f bombs. I've seen him speak before…but never DRUNK!"
@BBallClinics where do i get a refund, this is appalling. Huggins is an embarrassment YOU should be embarrassed. What a waste. @coachhuggs
I am not surprised by this news in the least bit. This is the same man who once drank sprite and vodka during his weekly radio show and I know that because I was working the show and handed him the drink.